So my friends and their son arrived in Cali and we all met up,
And then we booked it to my friend's folks place. Before heading to their place we went to In n Out, my order, a chocolate shake, two burgers with caramelized onions (winnah) and fries. The rest of the gang got double doubles and double double proteins, yums. We all arrived at my friend's crib, and all I can say is, it's a crib alright, and although it's in Cali, it still has that Hawaiian hospitality feel to it, awesome.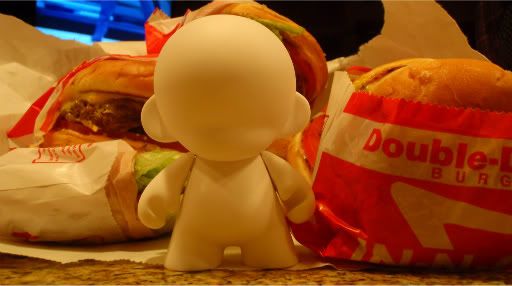 After dinner, my friend's son hooked me up with some Gator gear and thanked me for taking care of his sis. The entire family are big time Gator fans and they're trying to convert me into a Gator fan, lol. But I gotta say these Gator goods are the bomb diggity.