So we headed on over to Disneyland on the 3rd day of our Cali adventure, good times, good times,
We all checked in at Disney's Grand Californian Hotel. That's the first time I've been to that particular resort, pretty cool, has a nice huge lobby with lots of wood and a cozy spot with a fireplace if you wanna chill in their rustic leather seats there. In one of the corners of the lobby, they played the classic Disney cartoons that I grew up with, with miniature kiddie versions of the rustic leather seats from the fireplace area, lol, hilarious. The kid in me found myself setting alongside with my friend's kids watching the cartoons. Our hotel room was pretty sick, it overlooked Disney's California Adventure Park.
After checking in we went over to Downtown Disney to fill up our stomachs for the day ahead. I had me this mushroom, cheese and ham omelette, with potatoes, toast and juice, winners.
With our stomachs all full we headed over to Disneyland, and one would figure we start off the day with something mellow right? Wrong! Lol, my friend's son was the lead person in charge and he just HAD to start off with one of Disneyland's heart-in-your-throat rides...Splash Mountain. And then shortly after we booked to another mellow ride...Big Thunder Mountain Railroad. All I know is I prayed to myself hoping that I wouldn't gift fellow riders with my hearty breakfast, haha.
Our 3rd day was primarily dedicated to riding all of the rides in Disneyland, hella fun, including the classics like the Alice in Wonderland, Peter Pan, Pinnochio, etc. rides. And in all true Disneyland tradition you gotta try and pull out the sword in the stone, which is more like sword in the metal stand, haha.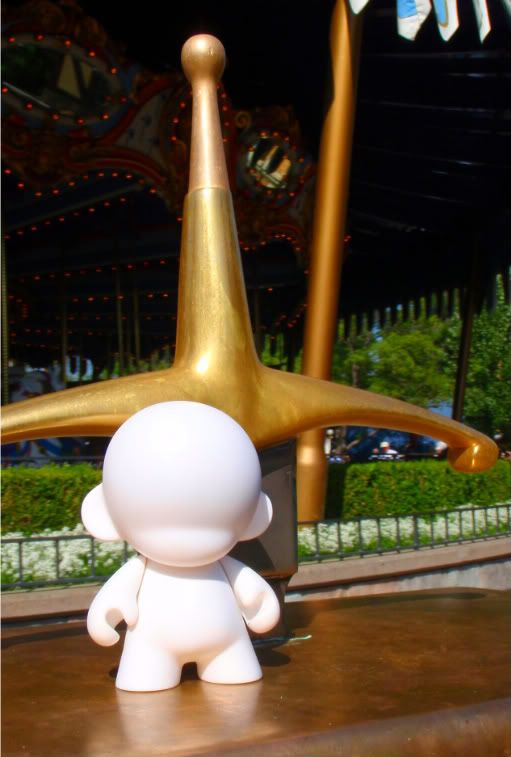 Early that evening we arrived back at the hotel to take a quick shower in preparation for Disney's World of Color show. My friend is super big about giving her children the world, so when we arrived to the room, there was some Disney magic waiting for the kids. Hella cool, it was a Halloween gift basket with all kinds of goodies for the kiddes.
We then booked it over to Disney California Adventure Park to check out "Disney's World of Color". If you ever go to Disneyville, you totally gotta check that show out, unreal stuff.
After the show we went back to the hotel, and there was yet another "Disney Magic Moment" in store for the kiddies. This time it was a birthday grab bang thing, with this popcorn/cup thingy, a Mickey Mouse doll, a Mickey pin and miniature birthday cakes, for the birthday that past for one, and an upcoming birthday for the other sibling.