So on our last day,
We went ahead and went to Disneyland California Adventure Park to watch the re-opening of Aladdin. That show was pretty awesome, the dude who played Genie was friggen hilarious, one of his quotes was "Talk to my left had cuz you know you ain't right." Hahaha, that one had me rolling. My friends then went to do some shopping and spend some husband and wife quality time with each other and I took the kids to that Grizzly Bear Rafting ride three times before we checked out of our hotel. The friggen hilarious thing with that ride was that no matter where I sat, I swear, I was the only one who got drenched. The kids totally got a kick out of that, and you can't pay top dollar for the laughter of children, good times.
So after the rides, we went back to the hotel to change and get ready to head back to my friend's folks' place. As my friends were checking out, I went ahead and took some last minute pics in the hotel's lobby, got some pretty killer pics.
Lobby centerpiece...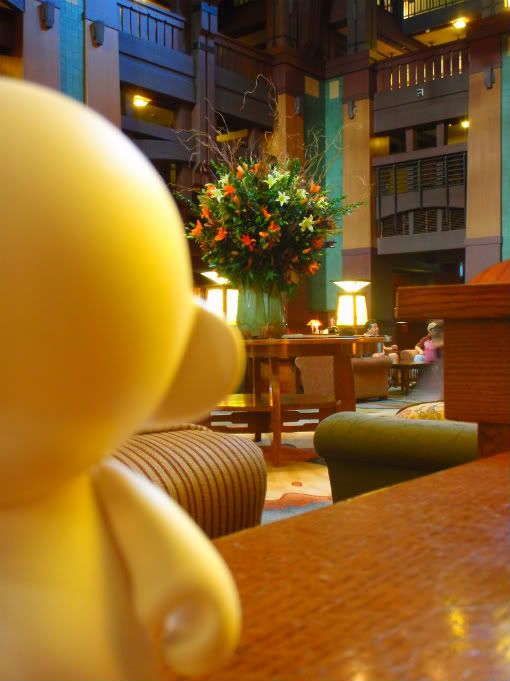 Lobby fireplace...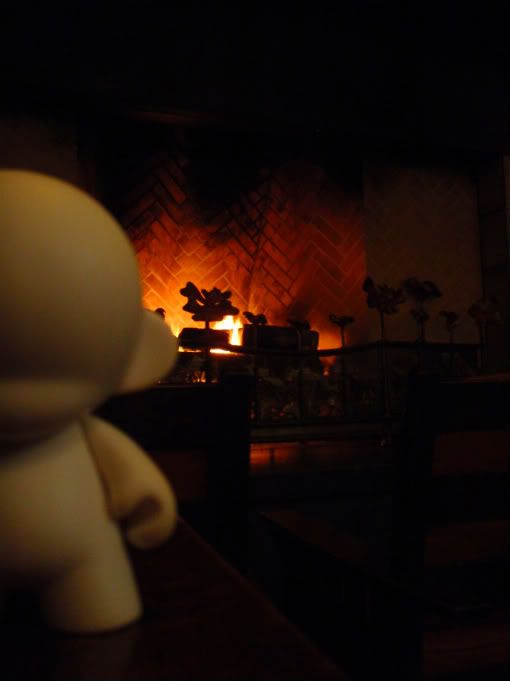 Lobby stairway...