And woke up all spiffy and fresh. My friend's daughter hooked everyone up with a killer breakfast, sausage, eggs, rice, along with your choice of chocolate chip, strawberry or regular pancakes, winnerz.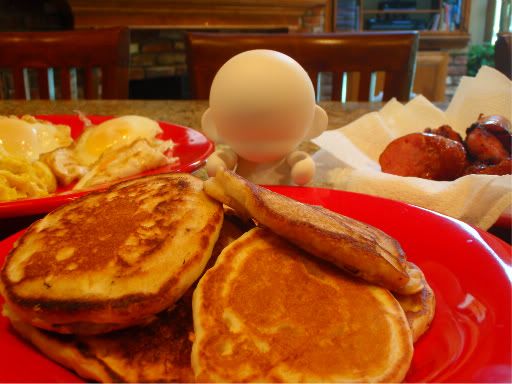 Her little brother got into the breakfast spirit, and picked lemons from the tree outside and hooked me up with a lemonade slushy, supper winners.
After breakfast, we kicked back and to kill some time I played Topple with the kiddies, with our own rules, hella good times.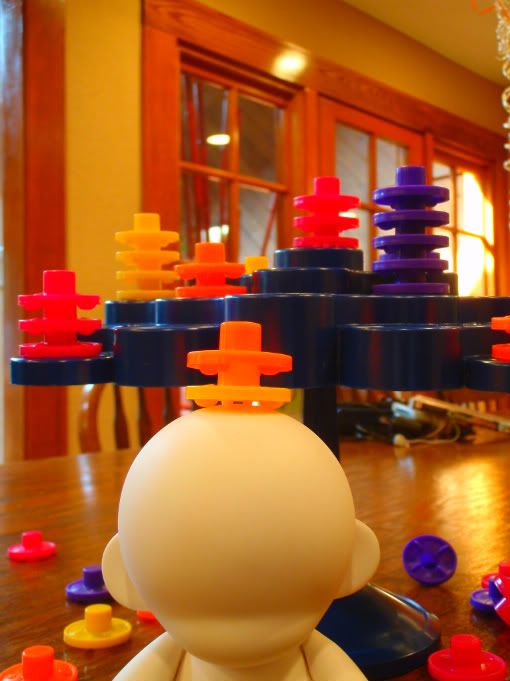 And my friend's folks' place is totally decked out for the Halloween season, super cool stuff, my mini Munny fig made a friend, lol.