So from Wendesday to Friday,
I was on the Big Isle for work, and I stayed a few extra days and chilled with some of my good friends. Came Friday, I was dropped off by my boss at my good friends' place and had a nap. After a lil recharge action we headed on to the Hilo Carnival. When we got there, there was a whole bunch of old friends from the area which was pretty cool.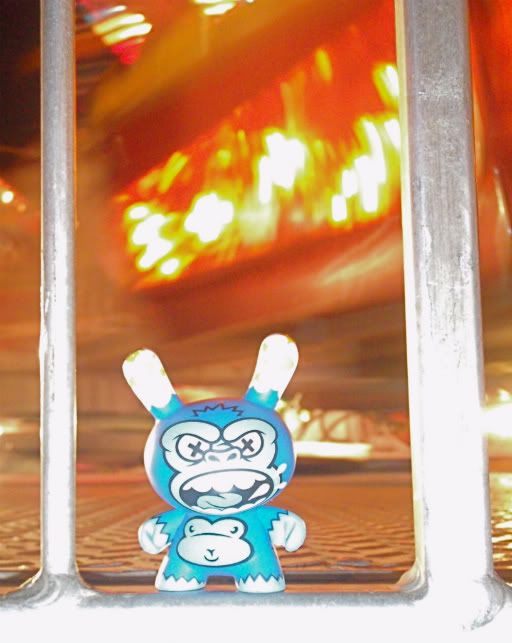 In true carnival action, it was all about the food for me. I know it's the recipe for one mean stomach ache but I had me a shrimp and garlic plate, funnel cake, lemonade and my latest friggen addiction...Bradda Pops. Bradda Pops is the local version of Otter Pops, but they're bigger and more 'ono (delicous) in my opinion.
They come in a bunch of different flavors, but my ultimate fav is Li Hing Mui Strawberry and Li Hing Mui Blueberry, oh man, super delish. Li hing mui is a Chinese-based plum preserve that has both a nice salty and sweet taste at the same time. But ya, the people who make 'em are from Hilo, and they're super find on O'ahu, so whenever I fly to the Big Isle, I always have at least one. But what I was especially stoked about was that there was a booth at the carnival that wasn't only selling 'em, but also selling packs of 'em to take home, oh man I was such a happy camper, so I snatched up a box to take back home with me. And ya, I had me one right then and there at the carnival too, haha.