So yesterday,
I got one of those pink slips from the post office to let me know that a package arrived. When I read that the original destination was from Indonesia, I knew right away what it was, "My Goji from The Yellow Dino" has arrived. So I went and grabbed him and brought the box to my office.
Getting boxes with figs in the mail are always the best, it's like year round Christmas, lol...
I carefully opened the top of the box, to find an eye-catching Indonesian ad, lol...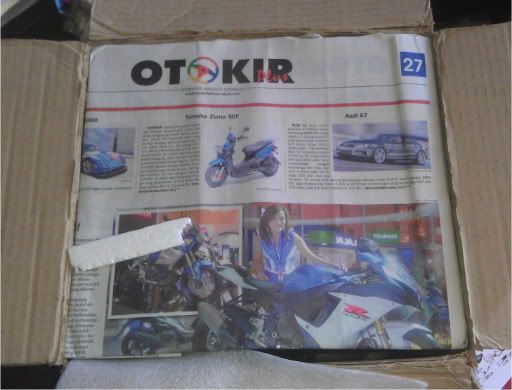 Hot cha-cha...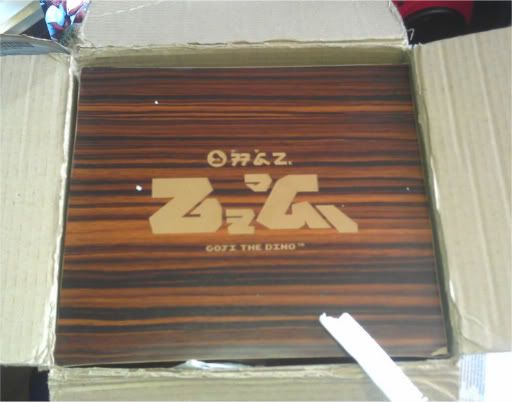 My box musta got tossed around, there was some damage, but oh well, it's all good...
Uponing removing the lid, there was an envelope of goodies waiting for me...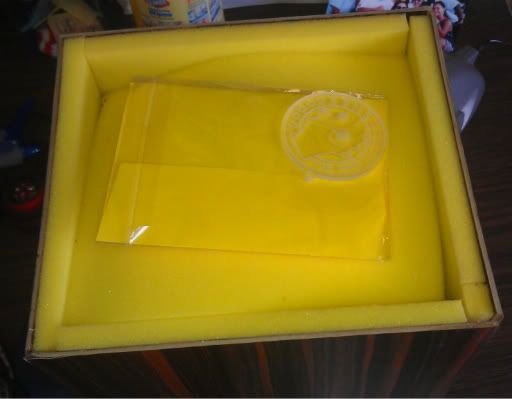 We're talking goodies...
And even more goodies...

I pulled my Goji fig out, and to my surprise, it's a #2, way cool!...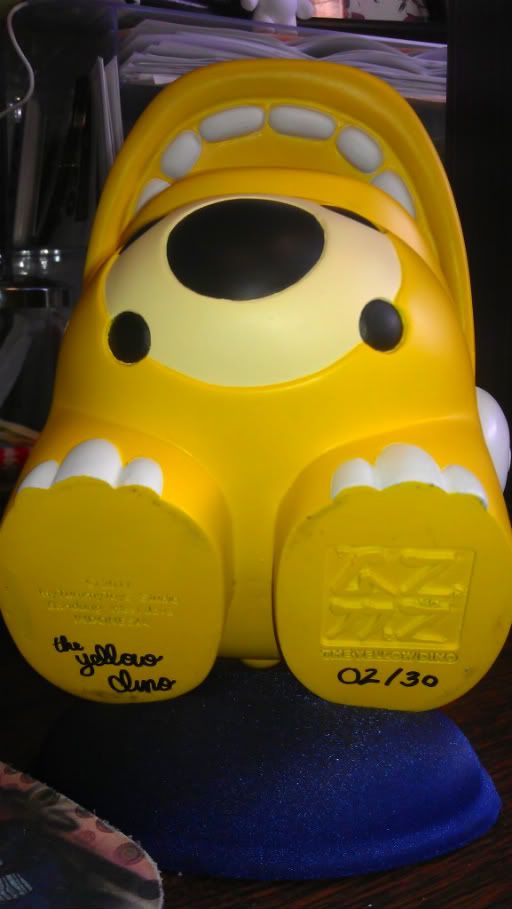 And here he is, hot diggity...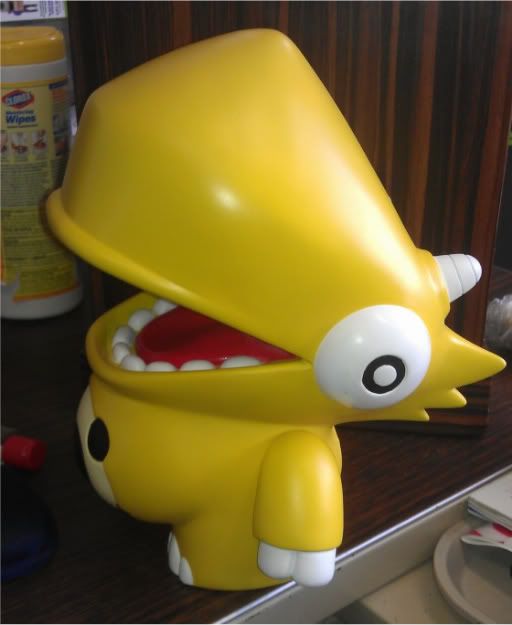 I really can't wait to take this guy home and introduce him to the rest of the family. A big thanks to my friends Marine and The Yellow Dino for the hook up's. I can't wait to see what's coming up with the MyTummy crew.