Tonight I had an awesome night out with the gang,
After
SJW
class we walked it on over to Honolulu Hale to check out the Christmas city lights, good times. The air was saturated with fresh kettle corn as it teased my starving stomach, hahahaha. There were families, dates and crazed groupies like ours checkin out the scenery, which was pretty nice. There was Honolulu Hale's huge Christmas tree at the entrance of the building along with Mr. and Mrs. Claus, and Mr. and Mrs. Frosty greeting guests which was pretty cool. And if you look at the Mr. and Mrs. Claus pic below, you'll see exactly how big these bad boys are.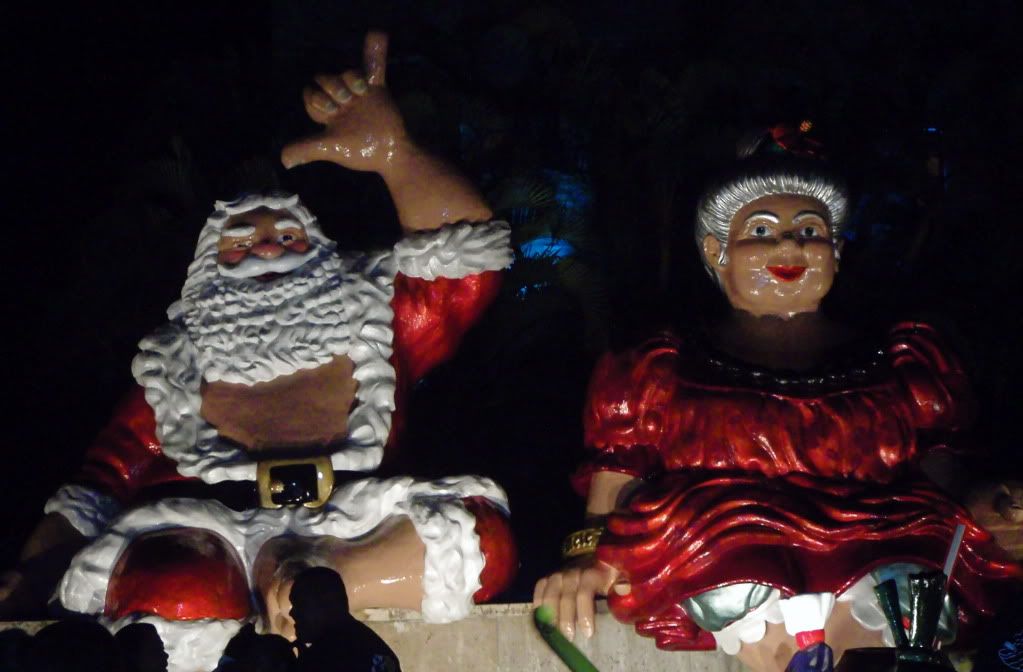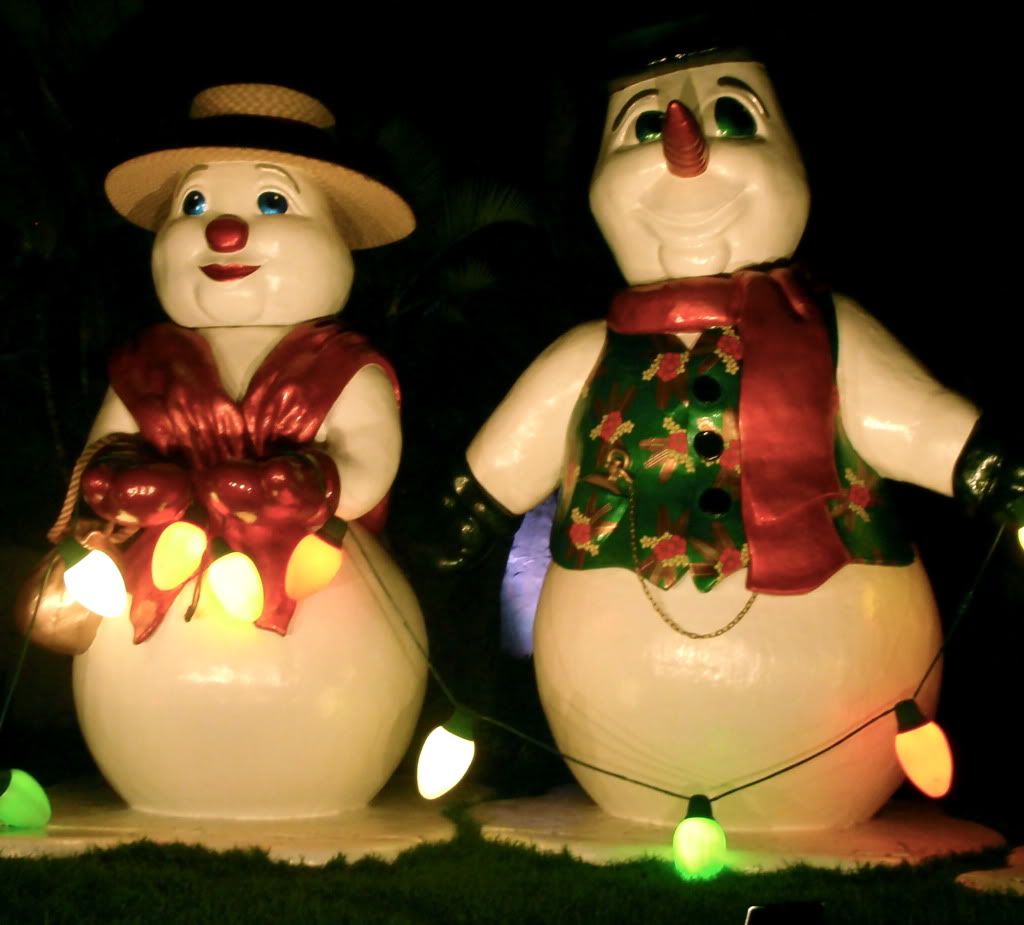 Inside Honolulu Hale there were decorated trees, photo taking with Santa and a wreath contest. I snapped a few pics of my fav wreaths, try and guess if you can figure out what they were made with.
Made entirely out of clay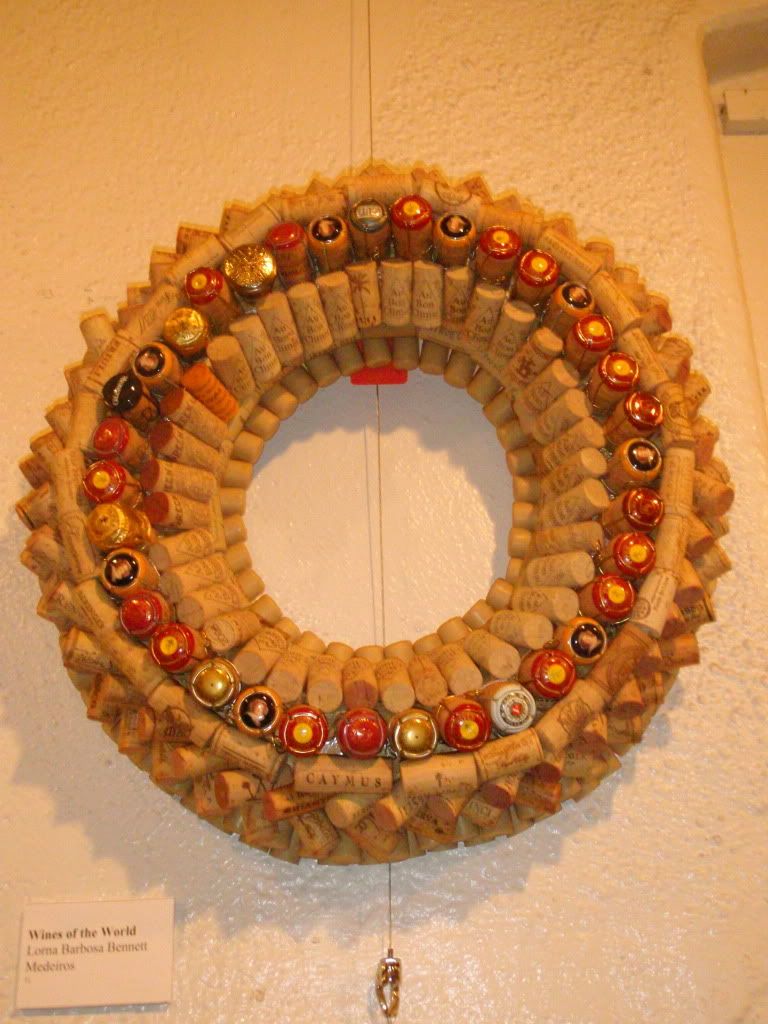 Made out of corks and wine bottle tops
Were you able to figure this one out? Made out of brown paper bags and paint swatches, hella cool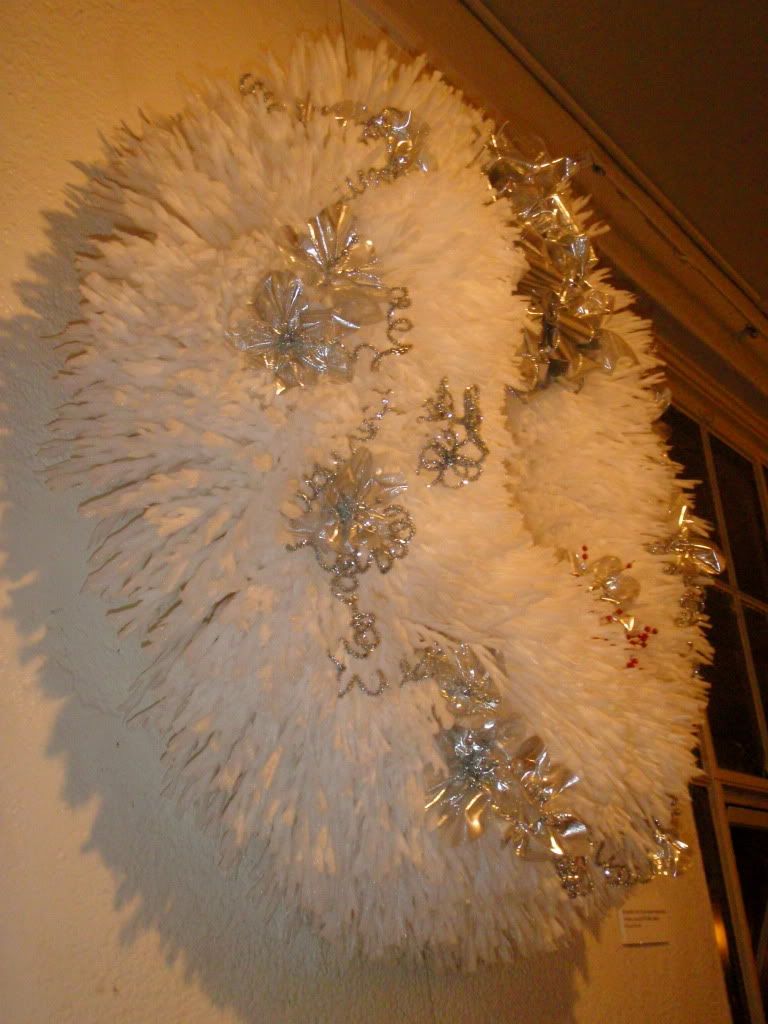 What about this one? Made out of those foam wrapping things for pears n stuff at the grocery store, way hella cool